[ homepage > music ]
Music
Between Fiction And Reality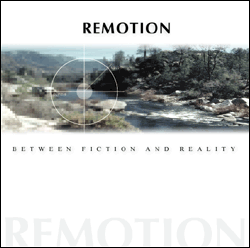 This is our debut album. It was released on the 8th Alfa-Centauri electronic music festival on April 28th, 2001.
Our musical style is sequence oriented, with strings and ambient soundscapes. In the Groove news it was described as "powerfull sequences with good melodies, with many original sounds for a debut album" (read more).
All music was recorded with a 16-track harddisk recorder, without using any computer sequencer, so everything was recorded live.
Tracklisting
| | | |
| --- | --- | --- |
| Track | Title | Duration |
| 1. | Deep Down Under | 9:00 |
| 2. | Red or Blue | 10:04 |
| 3. | Between Fiction and Reality | 14:34 |
| 4. | Echoes from Another Dimension | 12:47 |
| 5. | Jules' Journey | 8:13 |
| 6. | Perception of Time | 9:56 |
| 7. | Science | 6:19 |
Total playing time is 70:58